1 MONTH FREE ON SELECTED SIZES!
*see manager for details
Premier Storage Solutions in Winston-Salem, North Carolina
Level up your storage game at Monster Self Storage. Whether you need a storage unit to keep all your things before the big moving day or are in search of a home away from home for all your seasonal decorations, we have the right-sized storage unit for you. Located in Winston-Salem, North Carolina, our facility also comes fully equipped with useful features like temperature-controlled units and onsite manager to help you get the most out of your storage experience.
Visit our Unit Sizes & Prices page to find the right unit for your unique storage needs.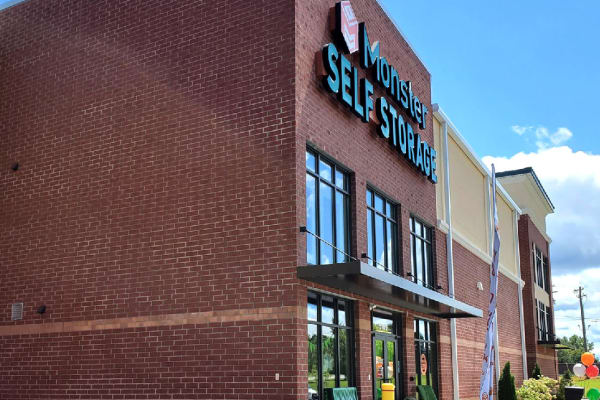 Ideally Located in Winston-Salem
Location, location, location. When you're storing your things, you want them to be nearby. That's why we've set up shop in Winston-Salem. You'll have quick access to Robinhood Road, meaning trips to and from your storage unit are always right around the corner. And with Exxon on Robinhood Road nearby, it's easy to fuel up between trips.
Don't Settle for Less. Partner with the Best.
Take your business to the next level with Monster Self Storage. Whether you're looking for a long-term unit to keep inventory or just a short-term space while you move to a different office, we can help. When you choose Monster Self Storage as your storage partner, you're investing in quality, flexibility, and convenience. We're right for you – and right for your business.
Reach out today to speak with one of our storage pros. We're happy to learn about your business needs and collaborate with you on a targeted solution. Give us a call today.